Mr. Ramashankar Chaurasia
Mr. R.S Chaurasia started his career as a lecturer in 1954 and began participating in trade union activities for ensuring the welfare of workers. In 1983 he got associated with Bachpan Bachao Andolan for the liberation of bonded labourers trapped in stone quarries & brick kilns and for ensuring the freedom of child labourers from the carpet industry in Mirzapur. A dedicated movement leader, Mr. Chaurasia has personally freed thousands of children from slavery and left no stone unturned to ensure timely repatriation & rehabilitation of children. He also participated in marches organized by BBA and Global March in India. He was the General Secretary of AVA and now is the President of the Board of Bachpan Bachao Andolan.
Ms. Priyanka Ribhu is a human rights activist and an anti-child labour movement unifier and strategist with more than 15 years of experience in identifying and leading opportunities for public policy advocacy and has acted as a trusted counsel for decision makers for strategic planning and other interventions. Ms. Ribhu has served as the Officer in Charge of the largest anti-child labour movement, the Global March Against Child Labour for almost a decade and now she serves as the General Secretary of Bachpan Bachao Andolan.
Mr. Laxman Singh is among the earliest children rescued from inter-generational slavery by Nobel Peace Laureate Kailash Satyarthi. When Mr. Singh was rescued, he was seven-year-old and used to work in the stone quarries of Faridabad in Haryana.  He was motivated to get enrolled in school and complete his education to be able to lead a life of dignity and respect.  Now he serves as the treasurer of Bachpan Bachao Andolan. 
Mr. Anukul Chandra Pradhan
Mr. Anukul Chandra Pradhan is a Senior Advocate of the Supreme Court of India and a supporter of the movement against child labour, slavery and bonded labour.
Mr. Nathu Lal Vaish is a leading medical professional with specialization in ophthalmology and is a keen advocate for the rights of children.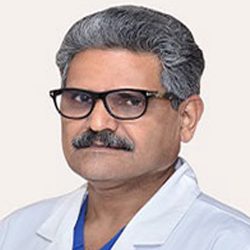 Considered amongst the top 10 cardiologists in the country, Mr Mishra has done over 14,000 successful open heart surgeries in his career of over 34 years. Passionate about the cause of children, Mr Mishra has been associated with BBA for a long and actively involves himself in the activities of the organisation. Over a decade of being associated with BBA, he has always displayed a keen interest in the rehabilitation of rescued children. Always keen to provide his services for the underprivileged, especially children, Mr. Mishra is known for his empathetic approach towards viewing society.